Calendar design 2022

provides new vision of education in Poland. The pupils, teachers and friends of community school in Rybnik, present different perspective of school.

Don't be ashamed of education

,

Ask questions

,

Free your thoughts

or

Express yourself

, are just few of main guiding slogans, that are synonyms of a modern education.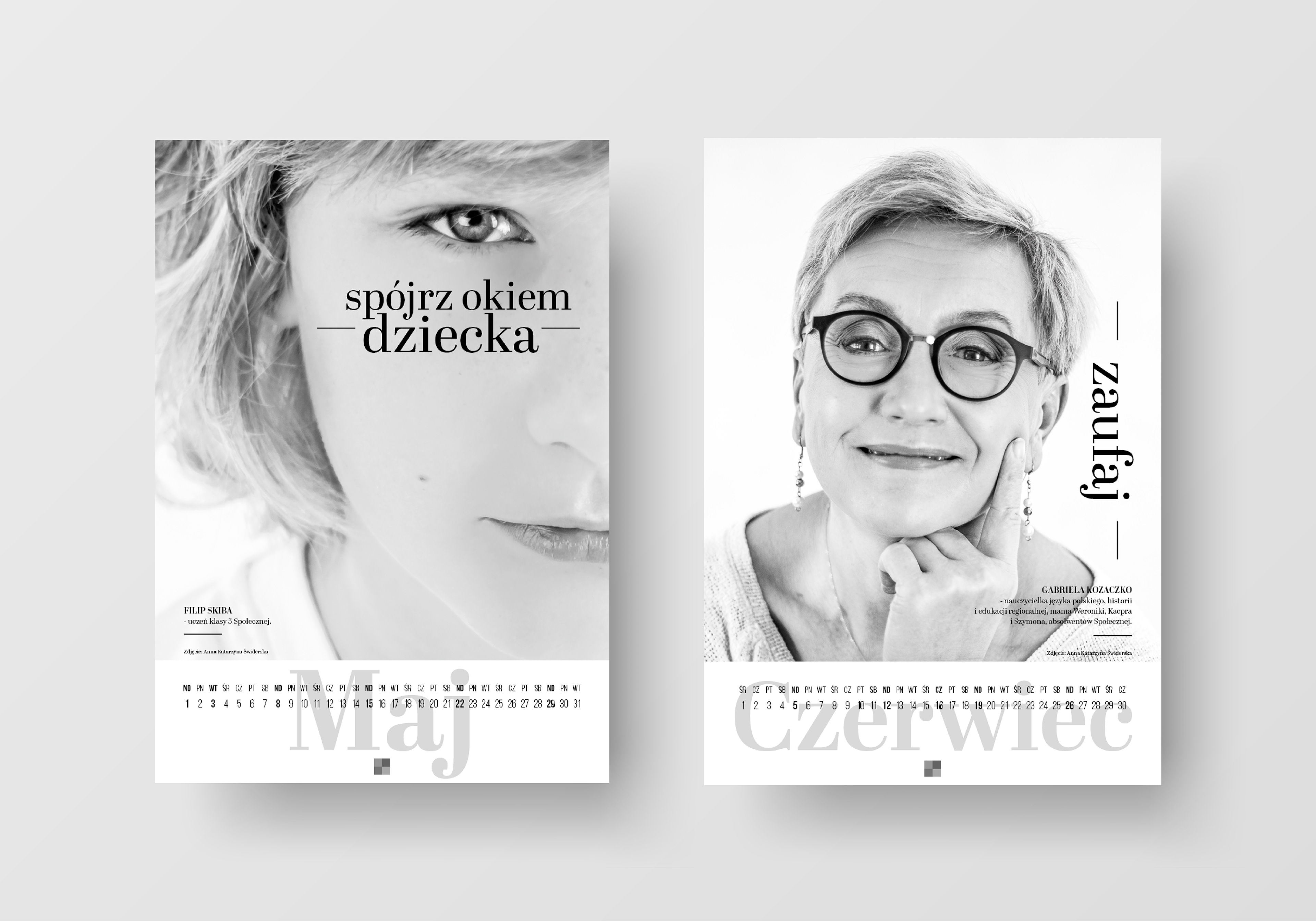 Creative Concept -

Judyta Mojżesz-Zimończyk

, Photos - 

Anna Katarzyna Świderska

/ Make - up -

Edyta Godziek-Knaissi, Magic-Visage by EG

/ Graphic Design -

DOTIEE Dorota Gabriel-Wojciechowska